Side gusseted sack machine SFB - WPP
The SFB – WPP is designed for the production of side gusseted woven PP pinch bottom bags. Working from flat film, up to 120 bags per minute can be produced. A wide variety of options can be integrated for different bag features.
The top or bottom closure can feature Hot Air Sealing Technology, the use of hot melt, tape or even sewn closures.
The BBR – WPP is also dedicated to the production of woven PP bags. Instead of starting from flat film, the machine is working from a roll of bag tubes and separates the bags individually.
Optional, both machine types can be combined with the Top Closure System TCS – WPP for inline Slider closure application.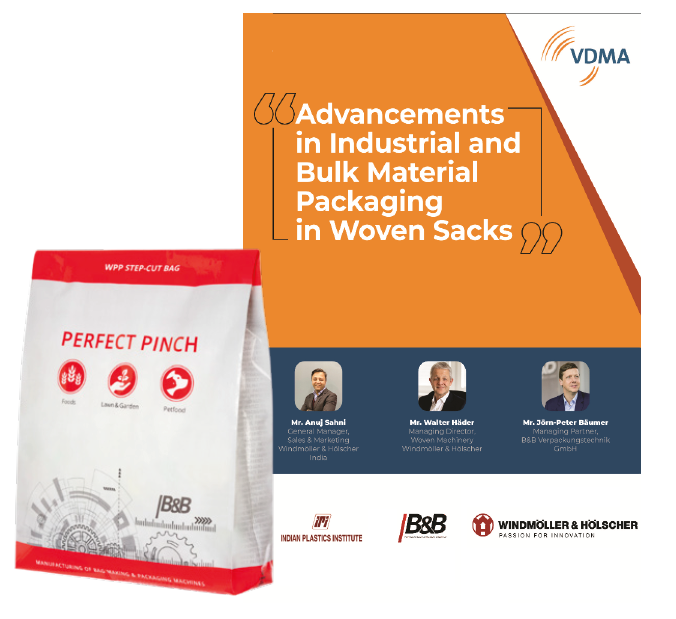 Windmöller & Hölscher India in association with German Engineering Federation (VDMA), B&B Verpackungstechnik GmbH and Indian Plastics Institute organized a web seminar on "Advancements in Industrial Bulk material packaging in Woven sacks". | W&H Convesions Magazine India April 2022